Delicious Meals Delivered
More Than Meal Prep
Order
Pick your favorite meals, or select some new ones.
Payment
Pay for your meals, sit back, relax, and wait for your meals to arrive.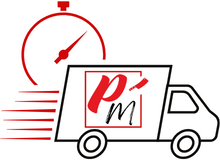 Delivery & Pick-Up
We deliver to your door step, office, or you can select pick-up at our multiple drop off locations.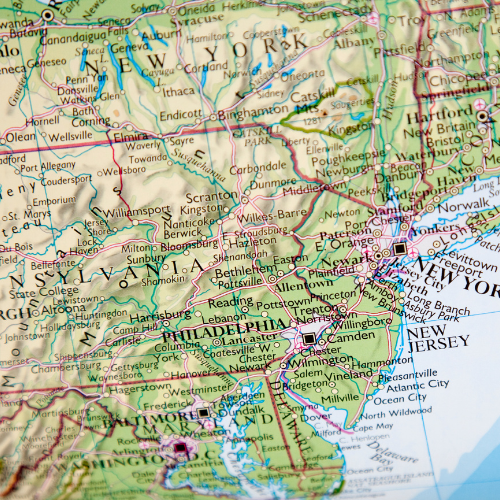 Delivery Areas
Enter your zip code below to see if we deliver to your location.
Delivery Areas
Congratulations! We deliver to your zip code! Check out our menu to see some of our customer favorites and newest meals & start your order today.
Delivery Areas
Unfortunately, we do not deliver to [00000]. Please enter your email address below and we will notify you when we start shipping to your zip code.
Absolutely amazing customer service, and quality food. Prices are affordable, easy to help you stay on track with macros, nutrition, and fitness goals. If I could give more than five stars I would.
Positive: Professionalism, Quality, Responsiveness, Value
Pivotal Nutrition is simply amazing! They have been cooking for me over the past 4 months since I got serious about the food that I am putting into my body. The ordering process is super easy, the meals are macro friendly and delicious, and above all Abby and Daniel are real people looking to help you reach your goals! They are the best. 10/10 would recommend!
Positive: Professionalism, Quality, Responsiveness, Value
Pivotal delivers on high quality, healthy, prepared meals. These meals are portioned perfectly to meet my macros (endurance runner – training for Ultra/50 miler). They are heat and eat and are fresh. No pre-packaged taste here. The power snacks are awesome fuel for my long runs, and, when I need something sweet, I know these add nutrition and not unwanted sugar or chemicals. Thanks Pivotal!
Positive: Quality
I'm a mom of 4 kids and this is the perfect way for my husband and I to eat healthy, fresh meals while counting our carbs & calories. I would highly recommend! They deliver! I love the fact that the chick bacon ranch is healthy, but still taste great made with "real" bacon. Even when reheated, taste like it was just made in my kitchen.
Healthy meals that don't sacrifice flavor. Great variety and flexibility and they are always improving on their menu. Bulk food orders available as well. Best meal planning solution in the area, and they're even brought right to your door

The food is amazing. You dont get this quality or service from any other meal prep company. I would highly recommend. The rowdy chicken is amazing!
Great food, great prices, great people. Can't say nicer things about the product and experience. Thank you, will use frequently!
Positive: Professionalism, Quality, Responsiveness, Value
Awesome food delivered right to your door to help with your gainz!
Try the protein snacks, don't forget to place your order by the cutoff, and the delivery service is phenomenal
This has been a godsend! I have lost 4 pounds in the last 2 weeks just eating pivotal meals, I have already persuaded 5 people to try it out. I always tell them how delicious the food is. It isn't bland like other "healthy" meal prep companies. I always remind them how important it is to support local business and lastly how freaking convenient it is!
I cannot stress how happy I am working with the Pivotal team. They're always extremely helpful, and have an expansive menu that I can order something different every week!
Great experience. Love your food and meal choices. Great owners/employees. It's worth every penny and you would be supporting a great business.
Fantastic. The food is delicious, the delivery is always perfect, the customer service is top tier, and most importantly it's helped me stay on track to meet my goals. They've worked with me when I forgot to order by the deadline a week ago (due to being in the hospital) and they got me a weeks worth of food on Monday which again has helped me stay on track. I can't say enough good things about Pivotal and their team.
That meals are healthy, great tasting, and the customer service is top notch!
My experience has been amazing working with y'all! Food is always delish and fresh! Abby is always dealing with me in the most polite and delightful way when I'm a pain and needy! I would highly recommend anyone to Pivotal. Top quality food but also service!
It's been amazing! The food is really good and I don't ever have to think about cooking dinner which is the best 🙂 Definitely try it! It's SO worth not having to shop, cook, or even think about what I'm going to eat when I get home for dinner. The food is there and ready for me and I know it's going to be delicious and healthy!
Fun, friendly, I trust you, responsive, caring, invested, thoughtful, insightful, creative. Hands down you are the best meal prep out there. Good food, great people, amazing service.
Locally owned and operated, amazing variety, doorstep delivery, and healthy choices! Nothing short of awesome. Grateful to have found you guys!
Great! Tasty food, appropriate portions. I like the sauces that come with the different meals.
Food is incredible, price is fair and products are consistent
You're busy. We can help.
Dining Out

Cooking

Time

Dining Out

Cooking

Time

Cost

Dining Out

Cooking

Cost

Effort

Dining Out

Cooking

Effort

Travel time, parking, wait time, meal prep, service, then finally, eat!

Planning, shopping, preparation and cook time

Delicious, curated meals delivered to your door!